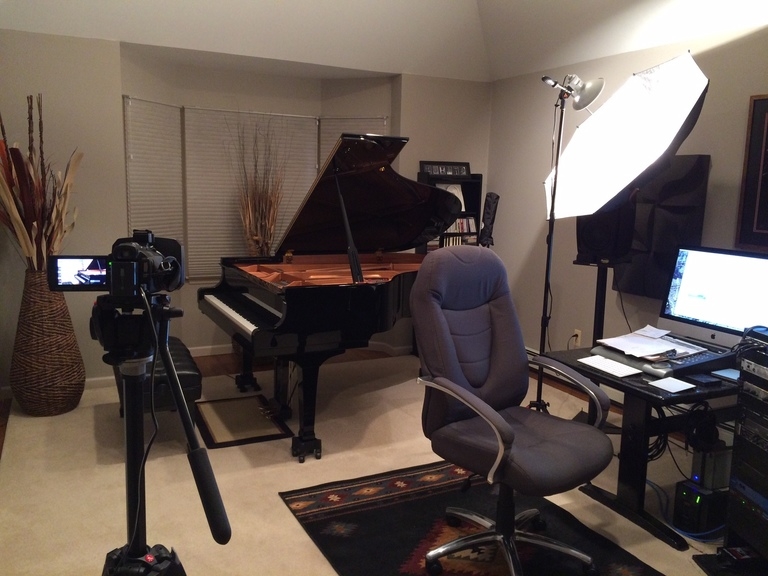 The Great Kate Studio features digital audio multi-track recording, mixing, editing, and mastering for everything from simple overdubs to full-length CD's/DVD's. Not only do we have the pleasure of working with all levels of musicians from students to professionals, but we also work with actors for voiceovers and audiobook recordings.
We offer full-service digital HD single and dual camera video recording and editing from the comforts of our in-house studio.
Owner Dennis Leogrande additionally offers creative collaborative services, which include producing, music composition, arranging, music theory, and song structure analysis.
A wide variety of session musicians are also available. Let us know your needs.
Once your recording is complete, we are happy to provide you with CD/DVD duplication and on-disc printing/graphics.
Need to record on location? We gladly provide on-site audio and video recording services.